Gutter and Fascia Cleaning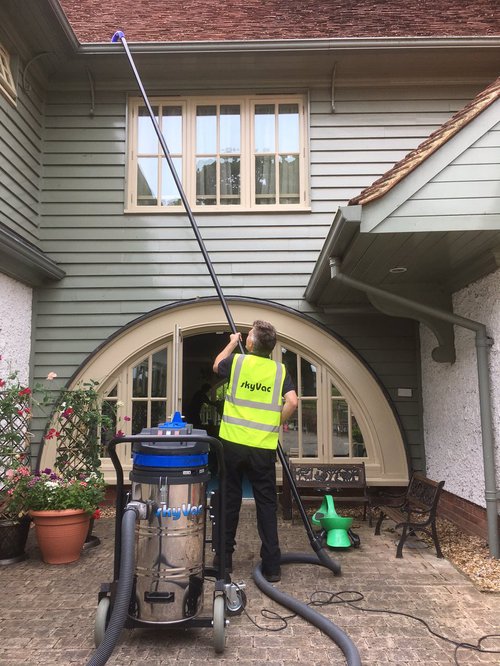 Have you got Gutter Clutter?
Just because you can't see it, doesn't mean it isn't there!
Neglected roof guttering can lead to severe and expensive damage to your home or building! Saturation and overflow are fundamental signs of gutter blockages, are you waiting in fear of the next time you have to climb up a ladder just to unblock your grimy gutter?
Introducing our specialised gutter cleaning service using Sky-Vac
The SkyVac is a unique solution to blocked guttering, all from the safety of the ground without the use of expensive scaffolding or ladders utilising the super lightweight carbon fibre poles the Sky Vac can easily extend up to 4 storeys high and allows us to clean hard to reach areas such as over conservatories with an on board camera for maximum efficient cleaning, customer satisfaction comes as guaranteed.
If you think you have a Guttering problem contact us today for a free no obligation quotation!
The images below show photos taken before and after our gutter and fascia cleaning services. We use the best equipment available including high level Sky Vacs to remove debris from the gutters before the team cleans the fascias.